.
.
.
.
.
.
.
.
.
.


.

.
.
.
.
.
.
.
.
.
.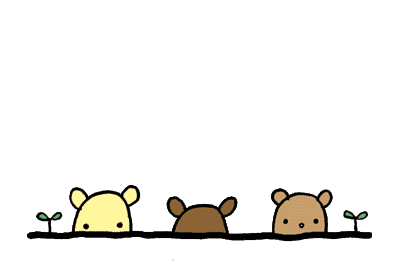 semalam tengah layan lagu

what should i do by Jang Geun Suk

lagu tu membawa maksud ( sorry eh JIWANG sikit ) that singer tengah pujuk kekasih

dia ajar kembali ke pangkuan dia .

... sweet okayh !
sounds poyo kan ?HAHA ..saja layan lagu tu .. btw JGS tu kan handsome ..n he also have great voice ..HEHE .. JGS sarangae

saya curang !

in the same time Abah tengah busy on phone.. calling sana , calling sini .. dah b'sara pun always busy .. ish ish ..
i dengar what was my Abah talk about but dunno with who ..

sorry Abah

Abah tengah tanya someone pasal kursus / program yang ada kat kolej komuniti ..
about their short kos .. i was like pelik .. and i was thinking maybe Abah got event kot kat sana ..
nak lebih pasti then i asked Abah .. then Abah pun answered me .. he said that Abah wanna send me .. what???

ala apa ney
.. sekarangkan cuti .. Abah cakap better pegi kursus like that dari duk rumah habis kan beras ..

HAHA .. oh noo .. i'm not .. !! i want working .. doing some part time job .. 3 months lama tau .. kalau keja dalam 3 months insyaALLAH berbaloi ...
dapat la shoppinggg

..

i bagi 1001 reasons but Abah said not .. u have to0 .. emm

then

WHAT SHOULD I DO

...i pun OK la Abah i'll attend that short kos ..

but tido kan lagi best ..

.. HAHA .. so

WHAT SHOULD I DO

la kan .. ta baek membantah cakap orang lebih tua dari kita tambah2 orang tu pulak Abah kita sendiri .. tanak jadi anak durhaka kan

? haa tamo2 ..
that kos yg Abah suggest to actually not bad la .. bake class .. kelas buat kek

..
ok kan ? haa .. i'll attending .. part yg lemah sesangat adalah that i have to take a bus everyday ..
ta syokk derr !

sebab bila time weekdays Abah salu pegi kL ..
tapi tape la ..like i'm saying tadi .. that i'll attend the class .. then then bila dah pro make

and bole kalahkan secret recipes

.. and and if ada rezeki bole bukak a bakery

... my own bakery ..rite ??HEHE ..

insyaALLAH ..
tengoktengok mula berangan

ar tu ..ish ish .. dahhh dahhh !!
here i would like to a big thanks to my girlfriend

! she also gave me some support for me to attend that class .. HEHE .. thanks hunn

Hanis Akmal a.k.a Fufu
dia comey

rite ?? haaa kawan2 syifa memang semua comey2 ..

WHAT SHOULD I DO

kan? HAHA

syifasyazana
Facebook Comment Source : Facebook Comment